Festival Sponsors


We would like to thank all of our 2021 Newtown Festival funders, sponsors, media and event partners. Without their generosity we couldn't have put on such a great show!
MBIE Domestic Events Fund
And special thanks to a very special group of sponsors who contributed so that we could provide all the children's carnival rides free of charge! Some of them joined the Festival Team just before our April 11th 2021 date, so didn't get acknowledged on our Sponsors Billboard, but their help was invaluable! They are:
Action Tyres, BDL Toshiba, Lowe & Co, Moon Bar, Phil&Teds, Tom & Harriet, and Wellington South Rotary Club
Thanks also to all our supporters, volunteers, the Newtown community and…
Audio Progress, Auto Electrical Solutions, Baobab, Bebemos, Bicycle Junction, Black Coffee, Colossal NZ, Creative Sounds Society, DEBRA NZ, Dom Polski, Elbowdrop, Fire and Emergency NZ, Foodmaid, Francis Place Panel & Paint, Keep Wellington's Character, Kelly Spencer, McDonald's Newtown, Mediterranean Foods Trattoria and Deli, MESH, Moments, Moon, Newtown Auto Electrical, Newtown Library, Newtown Residents' Association, Newtown School, Office of the Children's Commissioner, Outsiders Landscaping, Peoples Coffee, Phil & Teds, ReBicycle Trust, Roots & Culture Show, Saint Thomas' Newtown, Songs 6021, Sounds Almighty, Splendid, Super Colour, The Asian Food Market, The Circus Hub, The Double Glazing Guys, The Salvation Army Newtown, Twentysix Gallery, Wellington City Mission, Wellington South Community Patrol, Wellington Timebank, Wellington Waste managers, Wishbone Design Studio, Z Constable Street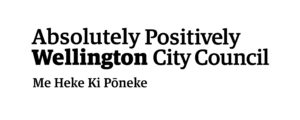 If you would like to explore sponsorship opportunities for the upcoming Newtown Festival, please contact us.