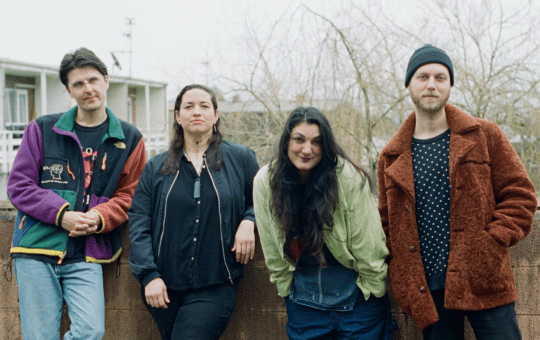 When:

5th Mar 1:30pm

Where:

Rintoul St Stage

Bub are an indie rock band based in Tamaki-makaurau with Priya Sami (The Sami Sisters, Trip Pony, Dateline) – vocals and guitar, Daniel Barrett (Racing, Sherpa) – Bass, Alex Freer (A.C. Freazy, Tiny Ruins, Ladyhawke) – backing vocals and synthesizers, and Jana Te Nahu-Owen (Nothing but Hole) – drums.
Their songs are genre defying and best characterised by vulnerable lyrics delivered by soul power vocals, cars-esq synths and a distorted driving rhythm section.

"Bleakly relatable yet wryly fun and upbeat"
Chris Cudby UTR