Newtown New World Community Stage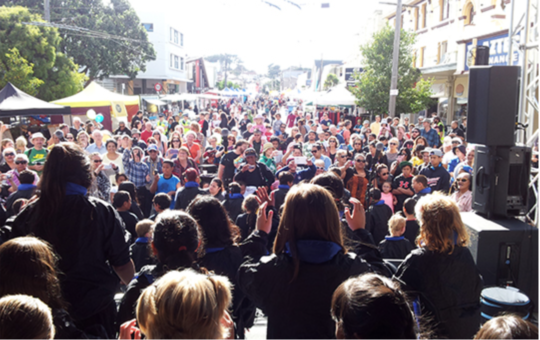 When:

5th Mar 10:00am

Where:

Riddiford/Constable St

The Newtown New World Community Stage is at the heart of the festival – slap bang in the middle of all the action – on the corner of Riddiford and Constable streets.
This stage is all about showcasing the people that enrich our local community. We shine the spotlight on local musicians, performers and dancers – right from our own neighbourhood – Newtown!
This year we're featuring booty-shaking dancing troupes of babes – who'll encourage you to bust a move along with them! We also celebrate the diverse cultures that have made their mark (and home) in Newtown, look out for some cultural offerings. We've booked some acts that have members who have disabilities – but we're focused more on the ABILITY – cos they're reallllllly good!
While bands are setting up you'll be entertained by our MC Victor Victorious.
Programme:
MC: Victor Victorious