Back to performers

Crash Bandihoot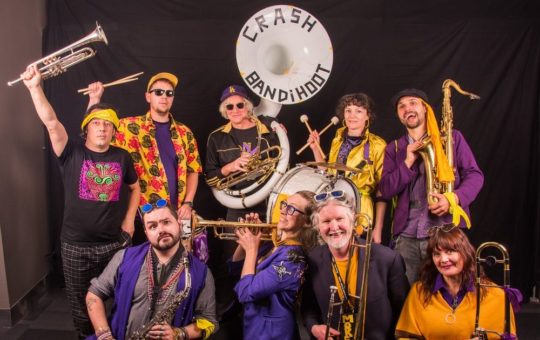 When:

5th Mar 1:00pm

Where:

Street Parade

Wellington's own Crash Bandihoot is an 8 piece, New Orleans street style brass band – high energy with lots of smiles, colours and fun.

2022 saw their first international Tour to Australia and packed shows across the motu including another sold out show at Wellington Jazz Festival.

Come and hear the soaring horns and driving rhythms described by Under The Radar simply as "Terrifying".

"A fantastic bunch of musicians, definitely a hoot."
Regent 58 Brewery
"WOW WOW WOW! What a talented group. Loved the vibe, can't wait to host them again soon!"
The Garrison
"A highly energetic ensemble of skilled performers. Definitely a favourite!"
Kapiti Music Festival