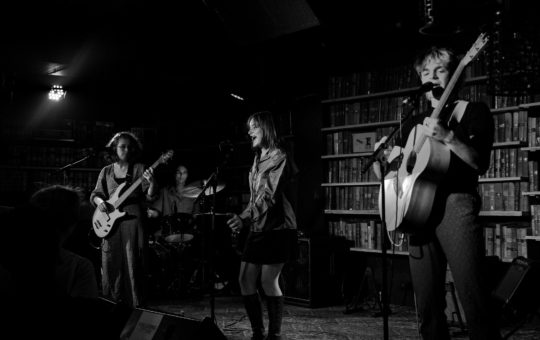 When:

5th Mar 5:20pm

Where:

Songwriters Stage

DEE is a genre-bending whirlwind of sass, sweetness, and salt from Te-Whanganui-a-Tara.
They have performed at MOON, Valhalla, San Fran, Meow, Twisted Frequency and Welcome to Nowhere. Organic, dynamic, and heartfelt, their songs explore themes of love, lust, laughter, and loss.
Their sound is comprised of DEE's glittering guitar sound and sultry vocals, Maxime Zephyr's funky bass lines, and Ryder Smith's transcendental ability to hit things. They will be joined by violinist Celia McAlpine.

"..earnest, relatable, clever, emotional and yet still endlessly fun."
Danica Bryant, Music.net.nz