Back to performers

Footnote New Zealand Dance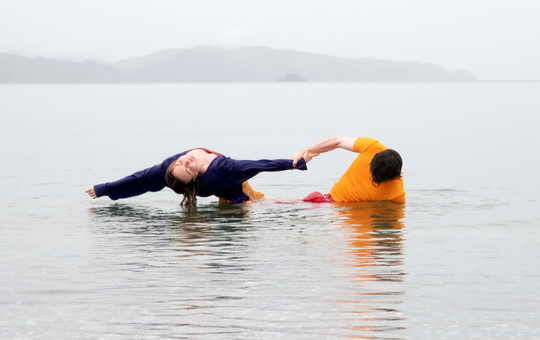 When:

5th Mar 12:20pm & 1:45pm

Where:

South Stage & Gordon Pl Stage

Footnote New Zealand Dance is Aotearoa's longest-running contemporary dance company, known for creating and commissioning bold new work by New Zealand artists. The story of Footnote is the story of our artform in this country, with almost every notable New Zealand dancer and choreographer for over a generation having worked with Footnote during their careers.
Footnote is a national arts organisation that extensively tours dance works around Aotearoa and internationally: the company has performed in the United States, China, Germany, the UK, Belgium, Switzerland and France in recent years. Footnote's full-time company dancers are incredible performers at the top of their game.
The company will be performing an excerpt from The Impossible Has Already Happened, choreographed by Claire O'Neil (NZ) and Jennifer Mascall (Canada), which is a work bringing together two nation's stories of water amid a global climate crisis, investigating the power of water to sustain, nourish, disrupt and dazzle.
Catch the details for the full-length show tour from the Footnote website below.