Back to performers

Kaneskies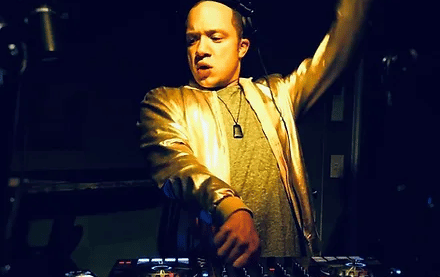 When:

5th Mar 7:00pm

Where:

Brewhouse Beats

If you're looking for a DJ who knows how to get the party started, look no further than Kaneskies! A familiar face on the Wellington dance music scene, Kaneskies has been playing and dancing at clubs, festivals, and events all over New Zealand for the past 15 years. With a vast musical repertoire that spans from Disco to 80s ballads, Hip-Hop to R&B classics, rock to chart-topping hits, Kaneskies has got you covered.
As a longtime night-time show host on Radioactive, Kaneskies has perfected the art of creating the perfect party atmosphere. With a prime-time slot from 11pm to 1am on Friday nights, you can be sure that Kaneskies' funky beats are just what you need to get your weekend started right. He loves his electronic music roots and isn't afraid to bend genres and mix things up to keep the party vibes flowing all night long.
But what really sets Kaneskies apart is his love of a good remix. He's always on the lookout for the best tracks and isn't afraid to bring in some classic, cheesy grooves to get the whole crowd moving and singing along. Kaneskies is an absolute pro at creating a good time and is looking forward to seeing you on the dancefloor soon!