Back to performers

Kubatana & the Moringa Dancers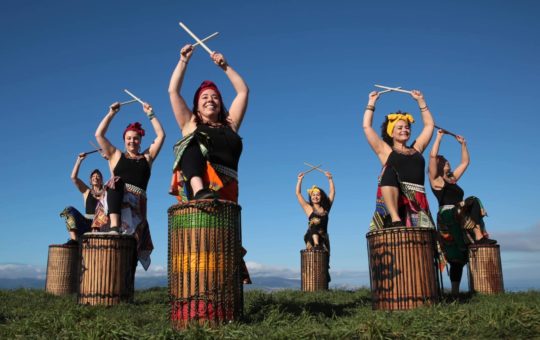 When:

5th Mar 10:00am

Where:

Normanby St Stage

Wellingtons finest Afro-inspired Drum and Dance Performance Group. Rocking the House since 2013, with roots in Newtown, 2023 marks our 10th anniversary and our 10th year of being involved with the Newtown Festival!
We have come together through a shared passion for the collaboration of live music and expressive movement. The rhythm of life is in the pulse of the drums. We will get you rocking with some uplifting West African style rhythms and dance that will make your spirit soar and bring a smile to your face.
Kubatana means UNITY in the Shona language. A Moringa is a vessel bringing precious water to dry places. This group comes from all walks of life, but when we play together as a group, we become one, and unity, for us, is what drumming & dance are all about. We are a multicultural group with members from across the globe including the UK, Brazil, US, Mexico, France, Poland, Spain, Chilé, and NZ.
We offer weekly community drum and dance classes in Newtown! All are welcome! Join us!

"As I entered the park, the enthusiastic African drumming beat drew me to the stage where the audience was captivated by the infectiously energetic performance of Kubatana and the Moringa Dancers."
Brian Sheppard, Independent Herald