Back to performers

Kubatana & the Moringa Dancers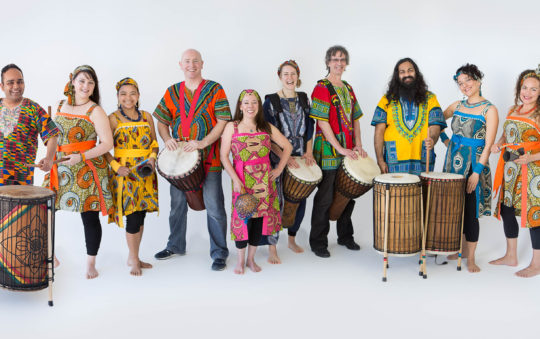 When:

8th Mar 11:00am

Where:

Songs From The Old Country Stage

Kubatana & the Moringa Dancers are a high energy percussion and dance ensemble influenced by West African music, rhythm and culture, with funky moves and grooves to get you rocking.
We come from across the globe, with members from the UK, Brazil, US, Madagascar, India, Mexico, France, Phillipines, Solomon Islands, and New Zealand. We have united here in NZ through a shared passion for musicality and expressive movement.
Kubatana means UNITY. Why Unity? This group comes from all walks of life, but when they play together as a group, they become one, and unity is what African drumming & dance are all about.