Road Closure


On Newtown Festival Street Fair Day – Sunday March 3rd 2019 – Newtown's main streets and several side streets are closed, buses are diverted, and a one-way system operates:
Download
Newtown Festival Road Closure Map 2019
DURING – Sunday 3rd March 2019:
The changes described below will apply on Sunday from 5am – 9pm
and in Wilson St from 5am – 11.30pm to host the Newtown Festival

Road Closures and No Parking
Rintoul Street: from Riddiford St to (including) numbers 27 and 40 (there will be NO Buses on Rintoul St)
Riddiford Street: from Mein St to Rhodes St
Hall Street: from Riddiford St to (including) number 10
Colombo Street: in front of the Community Centre
Emmett Street: All
Green Street: All
Wilson Street: mid point to Riddiford St including the off-street public carpark until 11.30pm

Constable Street: from Daniell St to Riddiford St
Newtown Avenue: mid point to Riddiford St
Normanby Street: mid point to Riddiford St
Donald McLean Street: from number 31, outside the Chinese Baptist Church, to Riddiford St
Ferguson Street: mid point, outside the Ione Vito Centre, to Donald McLean St
Arney Street: All
Gordon Street: All
Gordon Place: All
Florence Street: All
One Way streets
Daniell Street: ONE WAY NORTH from Constable St to Mein St
Owen Street: ONE WAY SOUTH from Mein St to Constable St
No Parking Zones
Rintoul Street: outside number 29 – east side only
Colombo Street: outside number 9 – south side only
Mein Street: Riddiford St to Owen St – north side only
Daniell Street: at Constable St and also at Mein St – west side only
Owen Street: at Mein St and also at Constable St – east side only
We are very sorry for the inconvenience. For safety reasons, any vehicles parked in these CLOSED ROADS and NO PARKING ZONES will be ticketed & towed away with the costs charged to the owner.
Bus Diversions
City bound busses bypass the Fair road closure by running along Daniell Street, then Mein Street
From the city busses run up Mein Street and then along Owen Street to bypass the Fair
The ISLAND BAY BUS will run in Adelaide Rd = Bus Route 4
The Rintoul St and Luxford St Bus Route 1 is CLOSED
Residents Return Home Vehicle Pass
Locals who live in streets within the Fair who would like to arrange to be able to drive home earlier,  before the road opens at 9pm,  can contact us to arrange a Festival Vehicle Pass, and to receive closed road safety instructions and their access entrance details.
Resident's vehicles will be escorted home and have to remain parked at home while the road is closed.
Thank you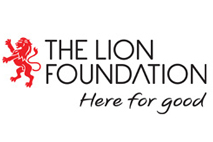 The 2018 Newtown Festival Road Closure was made possible with the generous assistance of the Lion Foundation