Back to performers

Matthias Goed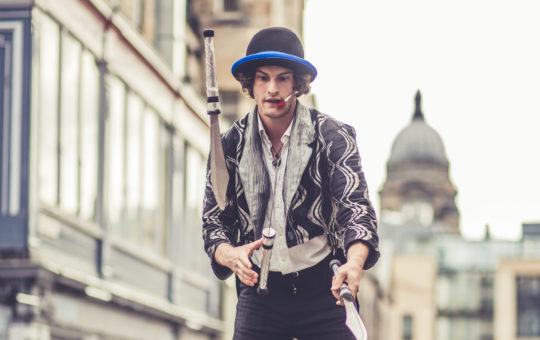 When:

5th Mar 11:00am & 2:30pm

Where:

Buskers Pitch

In this show Matthias brings his 15 years of traditional circus experience to the street!

With a high energy, action packed show full of danger and crowd participation this show is guaranteed to entertain.
Involving juggling, Cigarbox manipulation, comedic audience participation and of course an edge-of-your-seat spectacular Rola-Bola finale this show is not worth missing.