Back to performers

Mirror Ritual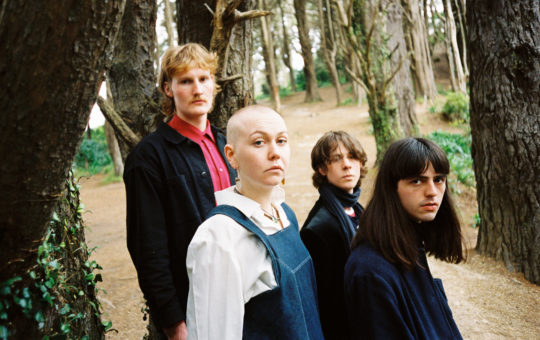 When:

5th Mar 3:50pm

Where:

Wilson St Stage

Hot off the release of their new single 'Fear In All', a nationwide tour of Aotearoa and a spellbindingly fiery set at The Others Way Festival, Pōneke dream-fuzzers Mirror Ritual are an ever-evolving blend of warped pop sensibilities filtered through noisy, shoegaze-tinged psychedelia.

Following a year of hibernation after the release of 'Contextualise' and its supporting Extending Vision tour, Mirror Ritual left behind their previous moniker of 'Transistor' in favour of something a little more reflective of where they're currently at. Debuting as Lochie Noble (vocals, guitar), Mia Kelly (synthesiser, guitar, flute), Eli Polaczuk (bass) and Riley Dick (drums) at Flying Nun's 'What Was That Thing' live event in early 2022, the group soon unveiled 'Fear In All' – a glistening slice of psych-pop packed with propulsive bass grooves, lucid guitars, pounding drums and layers of shimmering orchestration.

Local gig promoter collective Eyegum hopped on the opportunity to take the 4-piece around New Zealand, and with Dunedin alt rock sweethearts Porpoise along for the ride, the Eyegum Scenic Tour #2 saw both bands pack out venues up and down the country. Resulting from the tour was a remix of Porpoise's 'Do What You Want', as well as 'The Scenic Route – Live at San Fran 22' live EP.

A victory lap of sorts, their prime-time slot at Auckland's The Others Way Festival 2022 found the group tear up the stage to a tightly packed Whammy Bar. The 45 minute long set displayed the band in top form, firing through tracks both new and old, moods both intense and intimate, sounds both fuzzy and dreamy.

"...this exploratory approach is fascinating to watch live: Mirror Ritual's songs unfurl hypnotically up close, possessing an almost meditative quality."
Conor Lochrie, RollingStone