Back to performers

Mystery Waitress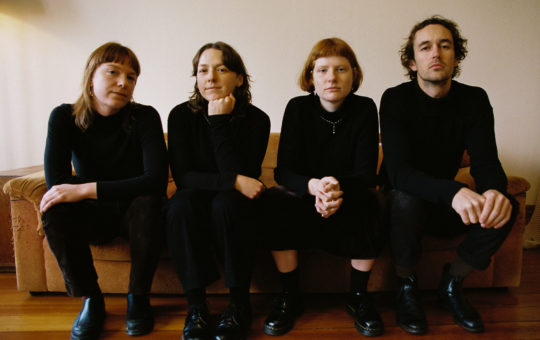 When:

5th Mar 10:30am

Where:

South Stage

Mystery Waitress is the project of songwriter Tessa Dillon, Olivia Campion (Yumi Zouma, Zero Cool, Revulva), Xanthe Rook (Recitals) and James Morgan (Ingrid & the Ministers, Michael Llewellyn & the Darlings).
Mixing the light, folky tones of Tessa's earlier work with a new heavier, deeper sound, Mystery Waitress will transport you to an intimate place where the anxieties of growing up and the joys of escapism overlap, creating a sound that is nothing short of dream-like.
A unique and compelling middle-ground is found between the soft, beautiful songwriting of influences suck as Nick Drake and Jessica Pratt, and the louder and more energetic sounds of influences such as Tiger Trap.