Back to performers

Olin Yoliztli & Flying Jaranas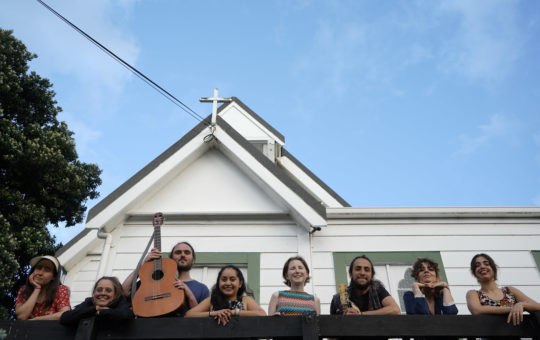 When:

5th Mar 1:05pm

Where:

Community Stage

Olin Yoliztli & Flying Jaranas invites you to dance traditional dances and music from Mexico.

Olin Yoliztli can be translated as 'blood moving in the heart, life like a beating heart, life and movement' these words come from the Náhuatl language, which is an indigenous Mesoamerican language still spoken in México and Central America. We are a calpulli (community-based group) that draws its roots in Latin American culture, sharing subtle values of it through its traditional dances & music, establishing ties with the community and shaping a cultural landscape as a medium to present our cultural identity and building bridges of communication.
Flying Jaranas started as an idea of sharing two main things: the tradition of Son Jarocho, a musical style born on the east coast of Mexico, and one of the instruments that make part of that universe, the jarana. Today formed by humans coming from different parts of the world, Flying Jaranas continues sharing its love for folk, Latin American and acoustic music, bringing together new instruments, repertoires and traditions from our respective backgrounds.