Back to performers

Pascal Ackermann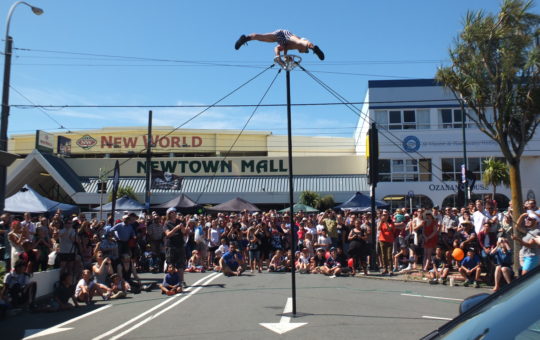 When:

3rd Mar

Where:

McDonalds Carpark

Swiss clown Pascal Ackermann has fallen of the mountain in his homeland and finds himself sailing the high seas, all the way to New Zealand.
Watch what happens as he rediscovers his surroundings, which are for once not a landlocked country.
In recent years Pascal has worked at yoga festivals in Australia and has been a regular performer as an acrobatic clown and character comedian in the World of Wearable Art Show (WOW) in Wellington. Also he has performed in numerous productions for the Loons Theatre Company around NZ and in London, and the Lyttelton Arts Factory (LAF) in Christchurch.
We are genuinely excited to have Pascal's funny and endearing show back at the Newtown Festival's Buskers Stage this year.

"Was definitely up there with the best of them… something totally out of the box and fresh… "
John Hobbs, Ashburton Times