Performer Applications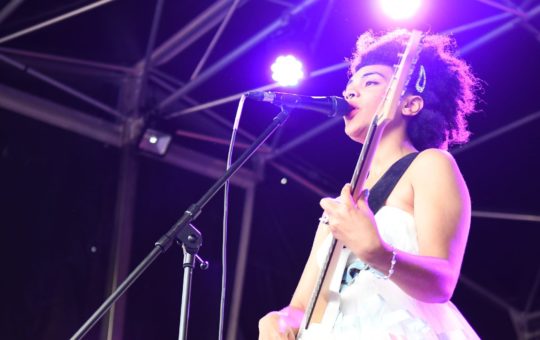 We are now welcoming and encouraging any and all acts to register their expressions of interest for Newtown Festival 2022. Previous programmes have been filled to the brim with musicians, dancers, buskers, circus performers, community groups, paraders, site activators and much more. While our 2021 event was postponed, it was still a great coming together of creativity and talent with around 800 performers across 150+ acts in the streets and venues of Newtown. In our preparations for Newtown Festival 2022, we are aiming to serve a huge local lineup again so please tell your friends and whānau! We will consider everything!
Key Dates:
Applications window: 2 July – 3 September 2021
Act review and confirmation: November 2021
Programme announcement: December 2021
Festival: Sunday, 6 March 2022
We love programming artists who have filled out our forms, and we do not prioritise direct emails to the festival especially outside of the applications timeframe (2 July – 3 September 2021). Please fill out as much of the following to register your interest for Newtown Festival 2022. Generally, the more information you provide us, the better. You should get a receipt of your submitted application. If you can't see it at the email you provided, please check the spam folder. Feel free to edit your response after submitting. Please fill out the form again for each different act.
For the interests of public safety in the current Covid-19 crisis, we are working under the conditions that the festival may or may not happen, or that the way the festival can happen may change, at short notice. We will prepare to expect the unexpected. Some processes may take longer than usual. In the meantime, we will aim to work to our normal timeline to ensure we are ready to provide a great Newtown Festival.
Performance Expressions Of Interest Form: bit.ly/nf2021eoi