Back to performers

Recitals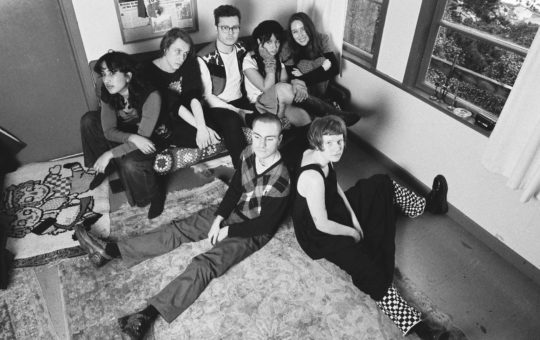 When:

5th Mar 1:50pm

Where:

Wilson St Stage

Recitals are a 7-piece band based in both Te Whanganui-A-Tara (Wellington) and Tāmaki Makaurau (Auckland). They are made up of Xanthe Rook (Bass/Vocals), Tharushi Bowatte (Trumpet), Carla Camilleri (Keys/Vocals), Olivia Wilding (Cello), Christian Dimick (Guitar/Vocals), Josh Finegan (Drums) and Sam Curtiss (Guitar).
Their sound sprawls across a blend of genres made up of each members' unique musical personality, alchemizing a spectrum of influences into complex sonic structures that sew a thread between contemporary alt folk and the avant garde.

In 2022 they released their debut album, Orbit I, with alternative labels Flying Nun Records and Papaiti Records. Just like the album, their live sets are dynamic. Swiftly moving between ethereal and pared back songs to boisterous and volatile ones, Recitals provide an idiosyncratic musical experience not to be missed.

"Alt-folk combining with Dunedin sound, indie and even atmospheric ethereal as well as a healthy dose of pop to create something which is timeless and could have been released at the end of the Seventies or any time in-between while there is also a very modern touch."
Kev Rowland, Flying Nun
"..hyperactive but relaxed; virtuosic but restrained…"
Tony Stamp, RNZ