Back to performers

Sounds Almighty Sound System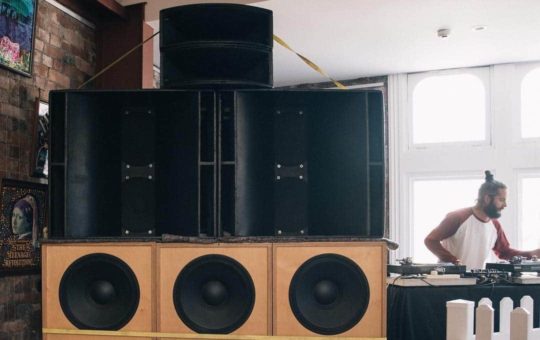 When:

11th Apr 10:00am

Where:

Sounds Almighty Sound System Laneway

Sounds Almighty Sound System Laneway // 10:00 – 8:00pm
Sounds Almighty Sound System is a custom built Jamaican Music Sound System.
It is a collective of selectors and MCs, playing the best of Jamaican Music through a custom built sound system. Following the tradition of Jamaican and U.K sound systems.
Coming from Wellington, Sounds Almighty have been playing cultural music from the West Indies and beyond since its was formed in 1999. The DJs are also involved in running the local reggae radio show called ROOTS AND CULTURE on RADIO ACTIVE 88.6 FM and putting on dances in the community ever since.
Heavy Weight Bass Music playing the best of Jamaican Music and Beyond.
Sounds Almighty Sound System has been involved with the Newtown Festival for over a decade in 2021, and will also celebrate 21 years of playing reggae music in the Capital.
Stage Programme
Sounds Almighty Sound System with Roots & Culture Dee-Jays & Special Friends 10am-8pm.
Check the Sounds Almighty Sound System Facebook on the day for set times and up to date info.