ACTIVITY – Street Sports & Games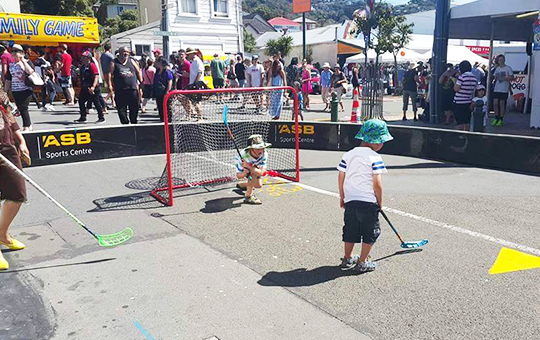 When:

3rd Mar

Where:

(A6) Street Sports & Games

A parkour setup for the kids (and the kids at heart), as well as basketball, floorball and other ball games.
We'll have:
– Basketball hoops and balls
– Parkour gear (and instructors)
– Floorball Rink
– Ball games
– Skipping ropes, ring toss, frisbees, moon-bouncers for the little ones and heaps more.
Perfect for anyone over 4 years old! Whether you're young at heart or actually young!
We'll be keeping you hydrated with plenty of water, sunburn free with heaps of sunscreen, and chilled out with some shade and hay bales to rest your leggies after a long day of walking Newtown's streets.
The event's hosted by Aro Digital and Newtown Street Festival with the goal of bringing fun to the streets!