Back to performers

Te Kapa Haka o Te Kura o Ngā Puna Waiora – Newtown School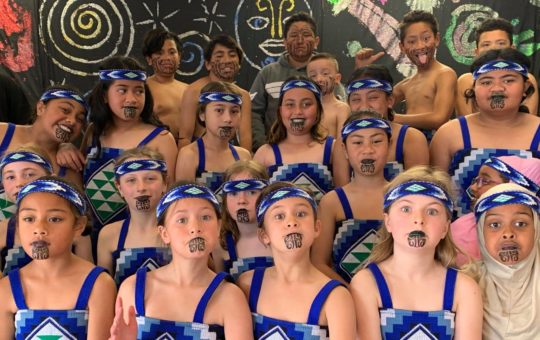 When:

5th Mar 10:00am

Where:

Tangata Whenua Stage

Our Kapa haka rōpū are very fortunate to have Matua Henare come and tutor our tamariki Kapa Haka. We are also heavily supported by Whaea Maraea our Manager/Kaiako Māori and other staff members Whaea Mitch and Whaea Nicki who are huge part of our rōpū.
We are proud of all of our tamariki from all backgrounds who choose to preform. Our tamariki enjoy performing for different events. They are very proud of what they do and to love all new items they learn.
Our Performance Kapa Haka group range from year 1 – Year 8. They are always super excited to perform in front of an audience and share our kaupapa.