Back to performers

Warm Regards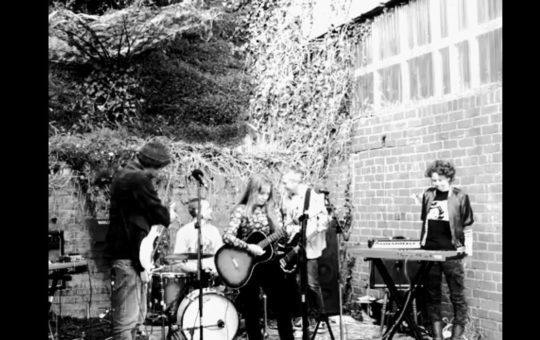 When:

5th Mar 12:15pm

Where:

Rintoul St Stage

Warm Regards is a band that epitomizes style, comfort, economy, and power. They are a sleek sedan that is equally at home on the racetrack or with the family bundled safely in the back.
Formed in the bustling music scene of Te Whanganui-a-Tara, Warm Regards quickly made a name for themselves with their catchy tunes and high-spirited performances. Their sound is a unique blend of indie rock and pop, with hints of folk and jazz country thrown in for good measure.
Frontman and vocalist Tom Watson is a charismatic and soulful singer who has a way of drawing the audience in with his infectious energy. His lyrics are introspective and thought-provoking, tackling subjects ranging from heartache and loss to hope and redemption.
Backing Watson are the talented musicians of Warm Regards. Drummer Ben Cole and bassist Andrew Bain bring a driving and dynamic rhythm section that is both punchy and groovy. Keyboardist Heidi Brownstone adds a layer of texture and depth to the band's sound with her intricate and emotive playing. And rounding out the group is acoustic guitarist and singer Heather Weir who provides the band with a solid and rock-solid wall of harmony.
Together, the members of Warm Regards create a sound that is both memorable and enjoyable. They have a knack for writing songs that are catchy and hook-laden, and their live performances are always high-energy and engaging.
Since their formation, Warm Regards have released zero albums and has not toured extensively across the United States and Europe. They have not played at some of the biggest music festivals in the world, including Coachella, Bonnaroo, and Lollapalooza.
As a band, Warm Regards is committed to pushing the boundaries of their sound and exploring new creative frontiers.
Whether they are performing on a festival stage or in a small club, Warm Regards always brings their A-game. They are a band that is equally at home on the racetrack or with the family bundled safely in the back. Style, comfort, economy, and power – that's what Warm Regards is all about!