Back to performers

Capoeira Angola Street Roda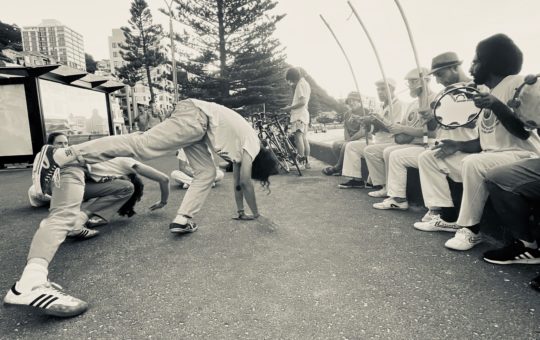 When:

5th Mar 12:00pm

Where:

Donald McLean St

Demonstration of the Brazilian Cultural Art know as Capoeira.
Historically it was the weapon of the enslaved as a way to fight a cruel system and strengthen body mind and spirit. Today it is a fighting game played to music and song.
Wellington Capoeira Angola is a school that runs classes through the year, promoting this art in NZ.