Back to performers

Mr Fungus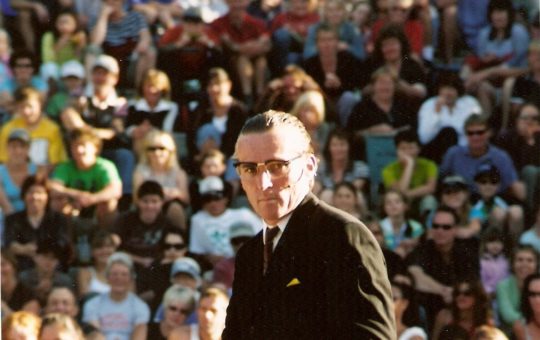 When:

11th Apr 11:30am & 2:30pm

Where:

Buskers Pitch

Buskers Pitch // 11:30 – 12:15pm & 2:30 – 3:15pm
In his fourth decade as a comedian, mime, actor, physical theatre performer and tutor, Fergus has played at almost every kind of event, in over a dozen countries across the planet, since 1984.
On stage in Moscow, London and Upper Hutt, in the streets of Europe and Australasia, as a mannequin in the world famous Madam Tussaud's… Fergus has been guest juggler with the NZ Symphony Orchestra, performed for TV commercials and has even had standing ovations at nudist festivals.
After an 'unprecedented' year of unusual challenges, MR FUNGUS returns to Newtown Festival to celebrate the absurdity, connection and joy of humanity!