Back to performers

Outer Space Food Fight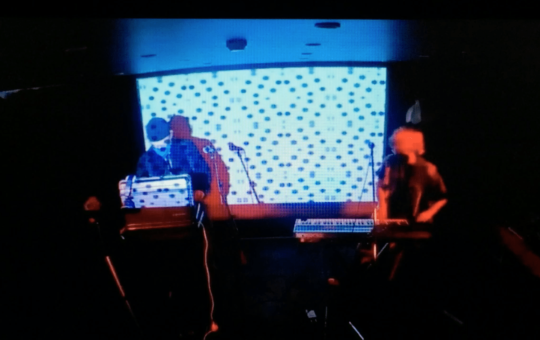 When:

5th Mar 2:45pm

Where:

Rintoul St Stage

Spawned in the timeless bubble days of 2022, OSFF is an electronic/mechanical surrealiist Club music duo. Life-long mechanical musical instrument inventor, Neil Feather, goes digital, releasing a maelstrom of ridiculous sounds while incendiary keyboardist Rosie Langabeer brings epic funky synth weirdness into the mix, together they dish-out a zero gravity chaos buffet of experimental instruments, cartoon sound effects, critters, antique engines, logo music and screaming goats.

Neil Feather is internationally known as an inventor of experimental musical instruments. The instruments combine strings, springs, magnets, motors, flywheels, electromagnetic pickups, bicycles, bowling balls and other matter to explore the sounds of unlikely physical events.

Before recently moving to New Zealand, Neil Feather had been a key player in Baltimore's vibrant music and art community since 1985. He was a founding member of the Red Room Collective and the High Zero Foundation, a group committed to the presentation of experimental and improvised music. He was included in a major exhibition "Art or Sound" in the 2014 Venice Biennale. He is a 2016 Guggenheim Fellow.

Neil lives in Tamaki Makaurau and is a member of the bands Popular Organ Fun Party with Rosie Langabeer and Status Seekers with Jeff Henderson. His USA bands include THUS, Worm Eater and Elephantitans.

Langabeer is a multi award-winning composer/performer who has been creating music for experimental ensembles, ballet, theatre, sensory adventures, cartoons and other bespoke experiences for over twenty years. Langabeer has been hailed in the New York Times for their surrealism and time-bending abilities, and has performed in front of thousands of people around Aotearoa and in Philadelphia, New York, Mexico, Sri Lanka, France and Japan. Other projects include the Zirkus big band, Revolutionary Arts Ensemble, Solid Bronze Hits and Totally Super Pregnant.