Back to performers

Putu Evie Suyadnyani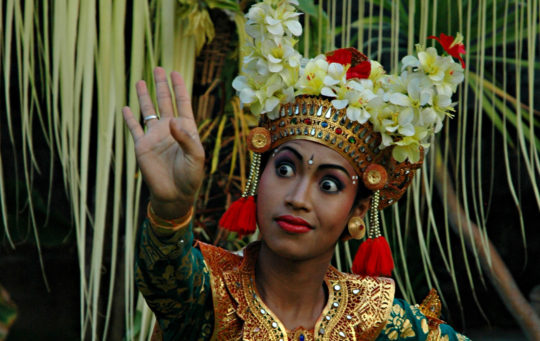 When:

5th Mar 12:30pm

Where:

Normanby St Stage

Born in Bali into a family of dancers Evie has been performing and creating choreographies since she was in kindergarten. At age 10 she was awarded first prize for the highly acclaimed Legong Condong competition at the Bali Arts Festival.
Evie is the founder of Mekar Bhuana Centre (est 2000) in Denpasar and Mekar Bhuana Aotearoa (est 2022) in Wellington and has decades of performing and teaching experience both in Bali and overseas.
The only professional Balinese dancer residing in New Zealand, last year she was engaged to teach for Everybody Dance at Miramar and Newtown community centres as well as at the Indonesian Embassy. Since she became a New Zealand resident in 2006, Evie has performed at numerous prestigious events in Aotearoa, including those accompanied by live gamelan accompaniment from Mekar Bhuana Aotearoa.