Back to venues

Serious Happiness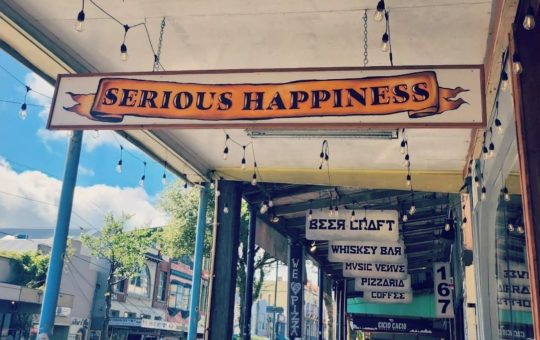 When:

5th Mar 7:00pm

Where:

169 Riddiford Street

With good beer deals and great bands, Serious Happiness will be providing just that from 7pm onwards!
7pm – 7:45pm Shack Band
Blues and boogie from Moon jam night regulars Ian, Drew and Mike. There will be guitars and harmonica and foot stomping and stuff. They'll sock your rocks off.
8pm – 8:45pm Thornberries
Thornberries is a collaboration of songwriters Don Mackay, Beans Maries, and Hollie Wright. Don specialises in sad songs, so does Beans, Hollie's are even sadder. A wooly arsed good time guaranteed for all. Crying into your beer optional.
9pm – 9:45pm Dirty Spoons
Born in the Bay, raised on records, Wellington-based Dirty Spoons is an acoustic two-piece playing original songs about death, secrets, lies, germs, fishing, tree goblins & internet dating – just the usual song topics; something for everyone.