Back to activities

Te Whaea – National Dance & Drama Centre Open Day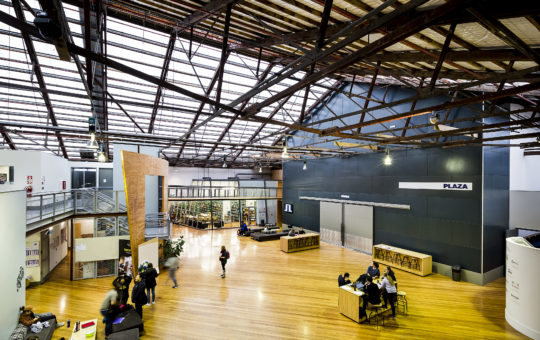 When:

5th Mar 10:00am

Where:

11 Hutchison Rd

A new addition to the Newtown Festival will be Te Whaea – New Zealand's National Dance and Drama Centre. Te Whaea will be holding an Open Day as part of the Festival featuring performances from the New Zealand School of Dance, displays from Toi Whakaari throughout the day, and you might also get to see and hear from some of the hundreds of Wellingtonians who hire our spaces for choirs, dance classes, fencing, and much more.
Te Whaea is purpose-built for the arts with six-metre-high ceilings, fantastic natural light, sprung floors and its own black box theatre.
It's truly a world-class venue full of world-class performing arts. Come and check us out. Free entry.
Come along and see what a day in the life of a New Zealand School of Dance Student is like. Starting with Technique classes, then Rep, and some composition work in the afternoon.
Studio One
10.00am-11.30am: Classical Technique with ALL classical students
11.45am-1.00pm: Classical Rep with 1st year ladies and all 3rd year Classical
1.45pm-3.00pm: Composition Task/Improv with 3rd year Contemporary
Studio Two
10.00am-11.15am: Contemporary Technique with 2nd year Contemporary
11.30am-12.30pm: Composition Mask solos with 2nd year Contemporary
Studio Four
12.30pm-1.30pm: Contemporary Technique with 3rd year Contemporary
1.30pm-2.45pm: Composition with 3rd year Classical
Plaza/Foyer/Outside
12.45pm-1.15pm: Mask Improvisation Te Whaea with 2nd year Contemporary
Te Whaea Theatre
10am-3pm: Rolling Lighting display in from Toi Whakaari Design and Management Students. Design and Management students exploring light, and its role in performance.
Drama 2
10am-3pm: Open Exhibition space
TĀWHIRI showcasing the work happening in "The Warehouse"
Short films from Toi Whakaari and NZSD Students  
Footage from Graduates and current students works, showcasing works of Aotearoa's up and coming film maker
Toi Films, screen collaborations between Toi Whakaari students, staff and industry
Works on display from Costume, and Set & Props Students
Set & Props: We construct, sculpt, carve, mould, cast, paint, engineer, laser-cut and 3D-print
Costume: Sewing, stitching, creation. How do you realise a design?