Back to performers

The Frederick Crew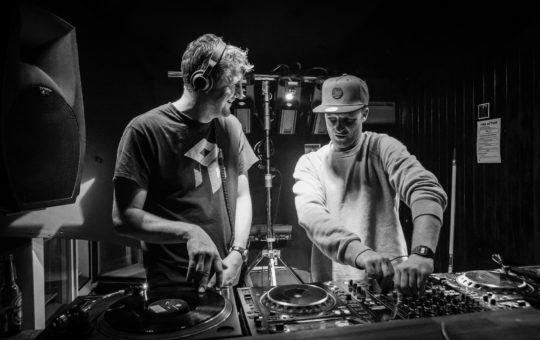 When:

5th Mar 4:30pm

Where:

Brewhouse Beats

The Frederick Crew is a powerhouse trio consisting of Legoman, Rythmatix, and Swanky, who came together after hosting many house parties at the Frederick Street pad in Wellington. Their unique blend of liquid, deep, neuro-funk and jump-up Drum'n'Bass is famous for rocking the biggest crowds and smashing individual results at top-notch competitions like New Zealand's Rumble in the Jungle, Redbull 3Style, and Future DJ.
From day festivals to side rooms to pool halls, The Frederick Crew is known for their upfront mixing skills and an ability to create a mind-blowing experience for their audience. They've shared the stage with some of the biggest names in the scene, including Andy C, DJ Marky, Nero, and many more.
Although Swanky has moved to Berlin, Legoman and Rythmatix are continuing to hold it down in NZ. The Frederick Crew is excited to be performing at the Fortune Favours stage at the Newtown Festival this year, alongside hundreds of other artists and party rockers. Don't miss the chance to experience their perfectly blended tunes with a splash of the unexpected. See you in the sun!